I\'m pleased to be allowed to participate in climateprediction.net
Carl Sagan Astronomer 1934 - 1996
May his Humanity, his Eloquence and his Passion for Science and for Life - - Live forever!
In Memory of Carl Sagan
and . . . for
\"Cosmos\"
, the book and the 13 part Video series
Our team is dedicated to crunching climateprediction.net work units in memory of and in Celebration of . . . . .
Carl Sagan\'s life
_
in the vastness of space
in the immensity of time
it has been my great joy
to share a planet and an epoch with , Annie
\"Carl\"
Please Visit the
Carl Sagan Portal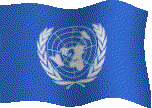 _ We are an international team! One World..
United in the name of Carl Sagan
to save our only home planet Earth